Dr. Peter Mercer receives Do Good Award; Karl Towns presents donation of $17,500 on behalf of KAT Team Foundation
The Second Annual REED Foundation Breakfast far exceeded expectations Thursday, as more than 150 community leaders, educators, politicians, and supporters of REED filled the main multi-purpose room at REED Academy in Oakland, NJ.
Highlighting the event was the announcement from REED Foundation for Autism CEO Jill Nadison that REED Foundation has partnered with Ramapo College to bring their new REED Next day program for adults with autism to Ramapo's campus.
Nadison had just enthusiastically stated that REED Academy will have its first student turn 21 and graduate this June. Then her voice turned somber.
"Sadly," she said, "while graduation should be filled with excitement for the future, our families are faced with the frightening reality of 'what comes next?' Here is the devastating reality: At age 22, our students who have worked so hard for years at REED to develop important life skills, will lose their school district funding and enter the dismally underfunded Medicaid system. This is not just a problem that we face. In fact, most adults with autism in this country have no place to go once they age out of a school system."
Nadison explained the unfortunate truths — that many of these individuals will regress, and lose the important skills they've worked so hard to acquire, because without adult-based programs, there is no job training, no employment opportunities, no care, and no assistance.
"Instead of becoming active participants in their community," Nadison continued, "they will quite literally sit at home and many times, their parent or relative must assume the role of primary caretaker, leaving behind their jobs as well."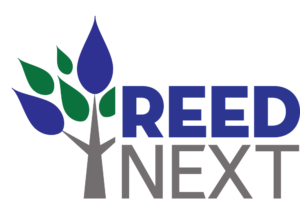 REED Next will address these issues by focusing on three key pillars: job training, placement and support; community integration; and residential support.
REED Next will initially launch with an adult day program for individuals on the autism spectrum, who are 21 and over. It will provide job training, employment placement and community integration using the methods of Applied Behavior Analysis (ABA).
REED Next day program will open on the campus of Ramapo College this summer. Housing the program in a college setting, will offer a unique opportunity to integrate adults on the spectrum with typical peers providing real-world experiences that will further develop life skills. REED Next is partly funded by Medicaid and open to all adults on the spectrum.
Dr. Peter Mercer, President, Ramapo College Presented with Do Good Award – Later in the program, Dr. Mercer, President of Ramapo College, was presented with the Foundation's Do Good Award, which recognizes leaders in the community who make an impact and difference in the lives of individuals with autism by going above and beyond to do good.  
"The main goal that drives everything we do at the REED Foundation is to provide resources to individuals with autism and their families, giving them access to the best education, housing and opportunities to be meaningful and active members of their community," said Nadison. "Dr. Mercer shares our vision of making sure adults on the autism spectrum have every opportunity to lead productive lives without barriers and we are overjoyed that our REED Next day program for adults will be housed on Ramapo's campus."
Karl Towns, president of KAT Team Foundation Presents Donation of $17,500 – The REED Foundation was also the recipient of a $17,500 donation from the KAT Team Foundation, an organization founded by the parents of NBA star Karl-Anthony Towns. Karl-Anthony first volunteered at REED Academy at age 16 and has been a REED supporter ever since. The KAT Team creates scholarships for young adults throughout the United States and promotes literacy in underserved communities. The donation will go towards new technology for students at REED Academy.  
"Karl-Anthony Towns and the KAT Team Foundation have been amazing friends to REED," said Lisa Goldstein, Vice President of Development.  "We're grateful for their ongoing support of our mission and the work we do to provide resources and solution to individuals with autism."
For privacy reasons Facebook needs your permission to be loaded. For more details, please see our
Privacy Policy
.
I Accept
The REED Foundation for Autism raises funds to support REED Academy, a school for children on the autism spectrum from diagnosis to 21 years of age that utilizes the methods of Applied Behavior Analysis (ABA), and REED Next, a day program for adults 21 and over with autism. The REED Foundation for Autism addresses, challenges and conquers the complexities faced by people on the autism spectrum throughout their lifetime.