Our leaders are determined, passionate, and focused on making a difference, using their creativity and innovation to provide services and resources for individuals with autism and their families.
CHANTELLE WALKER


CEO, REED Autism Services
Chantelle Walker is CEO of REED Autism Services and oversees the organization's family of programs, including REED Academy, REED Next, Greens Do Good, and the REED Foundation for Autism.
Prior to joining REED in 2020, Chantelle served as the President and CEO of the Adler Aphasia Center, a New Jersey-based nonprofit serving stroke survivors and their families in 14 locations statewide. Her career spans 20 years in nonprofit management, including roles in finance and operations, business development, fundraising, and marketing for organizations ranging from acute care hospitals to autism service providers. She earned her MBA with a concentration in healthcare administration from Bradley University in Peoria, Illinois.
Chantelle is passionate about pursuing innovative solutions to address the complex challenges of a growing autism community and changing the conversation around what's possible for individuals with autism.
JOE NOVAK, EDD, BCBA-D, CCC-SLP, ATP


Director of Clinical Initiatives, REED Autism Services
Dr. Joe Novak is a Board-Certified Behavior Analyst–Doctoral (BCBA-D), ASHA-certified speech and language pathologist, and RESNA-certified assistive technology professional who obtained a master's degree in speech-language pathology from Kean University and doctorate of education in special education from Nova Southeastern University. Additionally, Joe has both speech-language specialist and supervisor certifications for the state of New Jersey.
Joe was named as Director of Clinical Initiatives for REED Autism Services in July 2021 and works across the organization to develop new clinical programs, foster continuity of services, manage external clinical collaborations, and serve as a resource for clinicians and staff. Joe consulted at REED Academy for speech and language programming (with an emphasis on augmentative and alternative communication) for several years before joining full time as Assistant Director in July 2015. In July 2017, Joe was promoted to Director of Curriculum and Technology.
Earlier in his career, Joe worked in applied behavior analysis (ABA) programs at Douglass Developmental Disabilities Center and Bernards Township Public Schools as a speech and language pathologist. He has worked in the school setting with individuals ages 3-21 and privately with individuals from 3-25. Joe is an adjunct professor at both Kean University and Endicott College, where he teaches graduate courses in ABA to students in special education programs.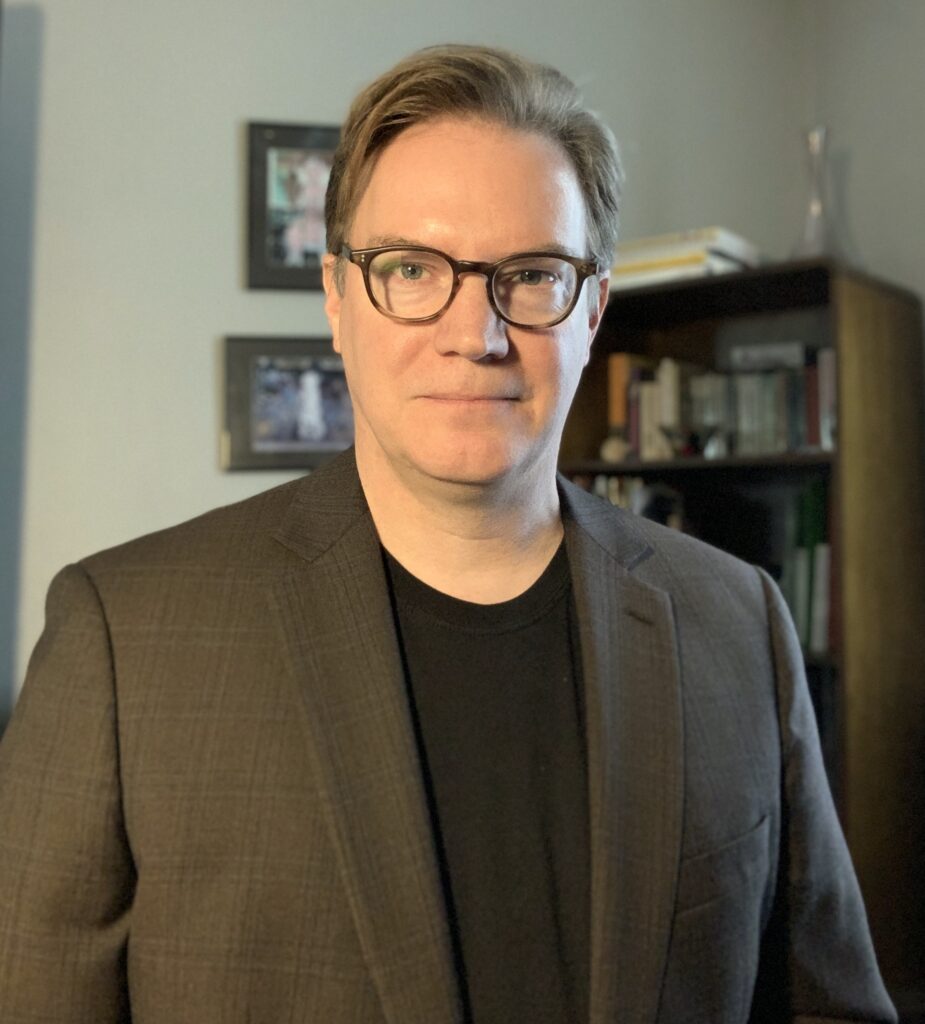 DAVID WILSON, Ph.D., BCBA-D


Director of Intensive Behavior Services, REED Autism Services
Dr. David Wilson is a Board-Certified Behavior Analyst-Doctoral (BCBA-D) with more than 25 years of experience serving children, adolescents, and adults with autism and other developmental disabilities across a variety of settings. His work history includes clinical leadership positions within nonprofit and for-profit behavior health organizations. In 2020, Governor Murphy appointed David to the inaugural New Jersey State Board of Behavior Analyst Examiners.
Prior to joining REED, David directed the graduate program in applied behavior analysis at Georgian Court University where he was a tenured associate professor of psychology. David's areas of expertise include assessing and treating severe challenging behavior, skill acquisition, stimulus control, mentoring clinical staff, strategic planning, and quality improvement. He received clinical training at the Kennedy Krieger Institute Neurobehavioral Unit (NBU) and completed his doctorate in behavior analysis, with a minor in special education at the University of Florida under the mentorship of Dr. Brian A. Iwata.
As the director of REED Intensive Behavior Services, David is focused on the delivery of state-of-the-art assessment and treatment services for individuals who engage in severe challenging behaviors. David is passionate about providing much-needed resources to the REED community and the many individuals and families across New Jersey who require these highly specialized services.
LAURIE MURBERG


Controller, REED Autism Services
Laurie Murberg is an experienced controller and financial professional with more than 25 years working in accounting and finance. Laurie joined REED Autism Services as Controller in 2020.
Before joining REED, Laurie worked at the Ridgewood YMCA for nearly two decades, rising through the ranks to Senior Vice President of Finance. Earlier in her career, she was Assistant Controller at Colonial Penn Life Insurance.
Laurie holds a Bachelor of Science degree in business administration with a concentration in accounting from Ramapo College of New Jersey. After initially starting her career in public accounting, she transitioned into corporate accounting and soon realized nonprofit work was her passion. Laurie also has many years of human resources experience.
Laurie believes integrity, a positive attitude, and effective communication are important traits to have in any organization.
LISA GOLDSTEIN


Vice President of Development, REED Foundation for Autism; Director of Sales, Greens Do Good
As Vice President of Development for the REED Foundation for Autism, Lisa Goldstein oversees the organization's efforts to reach its fundraising goals across various disciplines, including major gifts, corporate donations, and grant solicitations. She also manages the planning and execution of all fundraising events and initiatives. Lisa joined REED in 2011 and was a founding member of the REED Foundation for Autism.
Lisa is also the Director of Sales for Greens Do Good, our hydroponic, vertical farm in Hackensack, New Jersey, that provides meaningful employment and job training for teens and adults with autism. She is responsible for cultivating relationships with restaurants, country clubs, markets, and foodservice providers.
Earlier in her career, Lisa worked as a buyer for Belk Stores and Bloomingdale's flagship store in NYC. During her tenure at Bloomingdales, she opened its first store in Miami at The Falls, a luxury shopping and entertainment center. Lisa was part of the sales force team at Liz Claiborne, and a buyer for the Indonesian government at its premier showcase store in NYC. Lisa also served on the St. Jude Children's Research Hospital Committee for Young Artists and has a Bachelor of Business Administration from Emory University.
Lisa is passionate about discovering new possibilities that enhance the lives of individuals with autism.
JEN FAUST


Director of Communications, REED Foundation for Autism; Director of Operations, Greens Do Good
Jen Faust has worked at REED for nearly a decade. In her current role, she directs internal and external communications for the organization and oversees operations for Greens Do Good, a hydroponic vertical farm that provides job training and meaningful employment opportunities for teens and adults with autism.
Serving as media liaison, Jen also focuses on cultivating relationships with community partners, related vendors, and consultants to ensure coverage of programs, events, and special projects.
Before joining REED, Jen worked at Caribiner International, Inc. — now known as Jack Morton Worldwide, a global communications company — participating in the management of large-scale events, such as the British Hong Kong handover to the Chinese government. Jen began her career at The New York and National Law Journals, where she created advertising copy. She then transitioned her creative skills to writing and producing commercials for the Fort Group, a full-service marketing agency.
Jen has a Bachelor of Arts in English from North Carolina State University. She is inspired by the values that are essential to REED's mission and challenging the status quo for individuals with autism.
LEAH FARINOLA, Ed.D.


Principal, Chief School Administrator, REED Academy
Dr. Leah Farinola began working with the families at REED in 2001 before REED was even officially founded. Starting as a full-time instructor in 2006, she has held various positions, including instructor, lead teacher, assistant to the executive director, classroom consultant, and curriculum coordinator. Leah became principal in 2009 and assumed the role of chief school administrator in 2020.
Leah completed her undergraduate coursework at William Paterson University and graduated with honors, holding a degree in psychology and elementary education. She completed her post-baccalaureate special education certification and also obtained a master's degree in educational administration with principal and supervisor certification from Caldwell University. In 2021, Leah completed her doctorate at Seton Hall University and conducted research on staff retention in private schools for children with autism. She is also an adjunct professor at Caldwell University, where she teaches graduate and undergraduate courses in special education and serves as a trustee for the Secaucus, New Jersey, Board of Education.
FRANCESCA SARANIERO, MSED


Director, REED Next
As Director of REED Next, Francesca Saraniero oversees the organization's day and residential programs, which provide supports and services to adults with autism who are ages 21 and older.
Before joining REED Next in 2021, Francesca served as the Director of Adult Services and Business Development at Eden II Programs, a not-for-profit organization that supports people with autism in New York City and Long Island.
Francesca's experience includes everything from program development to strategic planning, building a social enterprise, and community engagement. Previously, Francesca worked for both the New York City Department of Education and the Administration for Children's Services. Francesca earned her master's degree in childhood education from the College of Staten Island and a Bachelor of Science in business management from St. John's University.
Her vision is to take her passion for helping others and her understanding of disabilities to help REED Next reach more families touched by autism.