In the state of New Jersey, more than 6,000 adults with disabilities are on waiting lists for housing — and REED Next is working hard to lower that number by providing housing for adults with autism that allows them to live as independently as possible. It also offers their families peace of mind that their loved ones are safe, happy, and thriving.
So, what transforms these houses into homes? It's more than just four walls and a door. Each residence has a team of dedicated staff who put their heart and soul into making the residents feel at home. 
Once the house is ready, REED Next Program Administrator Diane Walpole swings into action, furnishing and decorating the rooms from top to bottom, transforming them into well-appointed living spaces.
"When we opened our first residence in 2019, we recognized that it was critical that the space was warm and inviting, a place where residents would feel at home," explained Diane, who has since worked her magic on our other residences.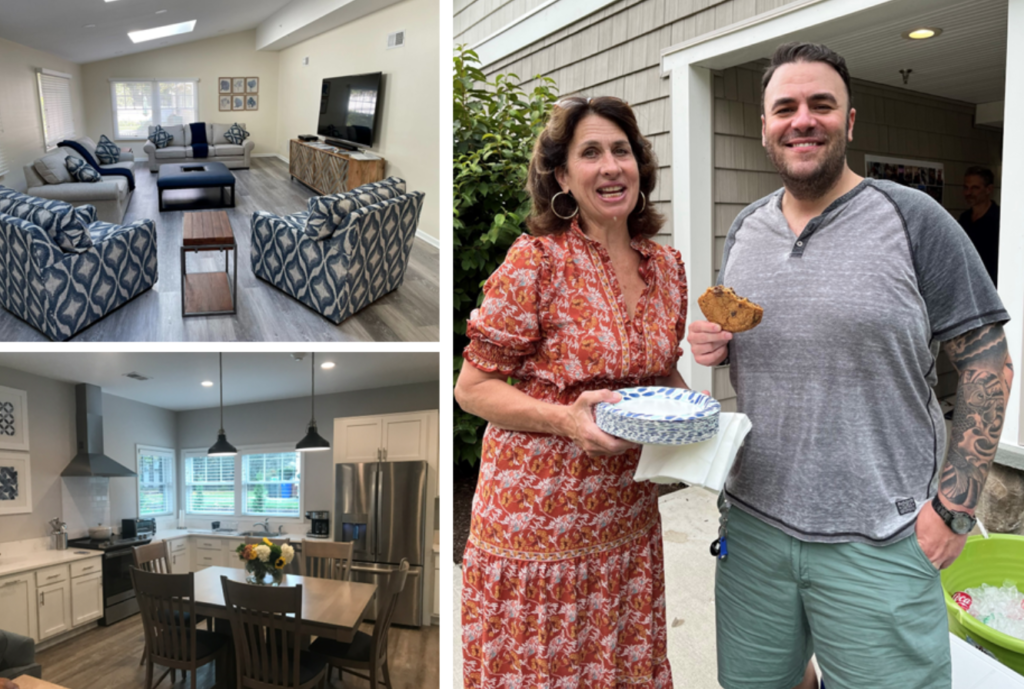 Every parent wants their child to be well cared for, no matter how old they are, and Diane always thinks about what she'd want for her three grown children. Then, she goes to work, adding her personal touch. "With four young men all living under the same roof, we needed to strike a balance between form and function and safety, but we don't want the houses to be like so many group homes, which are often cold and sterile," she said. Diane makes sure they are just the opposite and adds big comfy couches and ottomans and cozy blankets, and she covers the walls with artwork.
Giving each resident their own personal space is also important. Besides their own bedrooms, residents can find cozy nooks carved out where they can eat a meal, play a game, or work on a puzzle. Each home has some extras, whether it's a patio for summer barbecues, basketball hoops for pick-up games, or exercise equipment to keep in shape.
If you walk into one of our Glen Rock homes on any given evening, you'll likely catch REED Next Lead DSP James Spero making dinner with the residents. A jack of all trades, James always goes above and beyond. During the pandemic, he even watched YouTube videos so he could learn to cut the guys' hair. Always at the ready, James has been known to change a flat tire on the house van or step in to fix a plumbing issue.
Before the guys go out in the community, whether it's a visit to a museum or outdoor carnival, James makes sure that they're dressed nicely and clean-shaven and their hair is well-kept. "I don't care what it is, I'll do what it takes to be sure that our residents are safe, happy, and comfortable," explained James, who learned how to become a caretaker at an early age by spending time caring for his grandmother. 
"With beautiful homes and a team of dedicated, caring staff, REED Next is offering more than just housing. We're also creating community," added REED Next Director Francesca Saraniero.