REED Academy Classroom Consultant Nicole Hjelm has been named a REED Champion Among Us!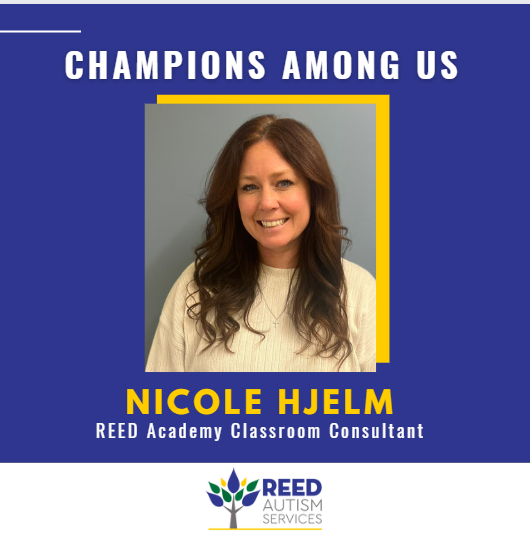 In our work, there are those team members that excel in their interactions with students, clients, and colleagues, who build community with energy, enthusiasm, and the highest of standards, all while demonstrating new ways to enhance the lives of those around them.

Here's what we heard about Nicole: "Nicole is selfless. If you ever need anything, she is right there to help or will find a way to help you. Nicole adapts to every situation flawlessly, she is always kind and supportive of her classroom staff. She goes above and beyond for her students and loves them so much!
Dr. Leah Farinola, Chief School Administrator, and Sarah Gilbert, M.Ed., BCBA, Principal, REED Academy Franklin Lakes, add, "Nicole Hjelm is a dedicated and compassionate leader who is always present to meet the needs of her staff, students, and their families. Her collaborative spirit, and ability to work well with everyone, is what make her such a standout member of our team."
Want to nominate a staff member? Click here. Winners will be selected monthly.