REED's 20th Anniversary Gala was a night to remember, one that showcased the unwavering spirit of our incredible community.
Against the backdrop of the Manhattan skyline, nearly 300 guests came together at the Liberty House in Jersey City to commemorate 20 years of excellence in autism services. Together, we raised over $365,000 and counting!
Long-time board member and emcee, Tim Pernetti, opened the evening by extending our gratitude to REED staff, the Board of Directors, and REED's founding families, as well as our presenting sponsors Ramsey Auto Group, the Picciano and Van Duren families, and Columbia Bank.
REED CEO Chantelle Walker had the privilege of honoring three standout organizations for their decades of support and belief in our mission: Thomas J. Kemly, President and Chief Executive Officer, Columbia Bank; Christina Zuk, Lobbyist, Princeton Public Affairs Group; and Michael Christian, Chairman and Founder, Risk Strategies.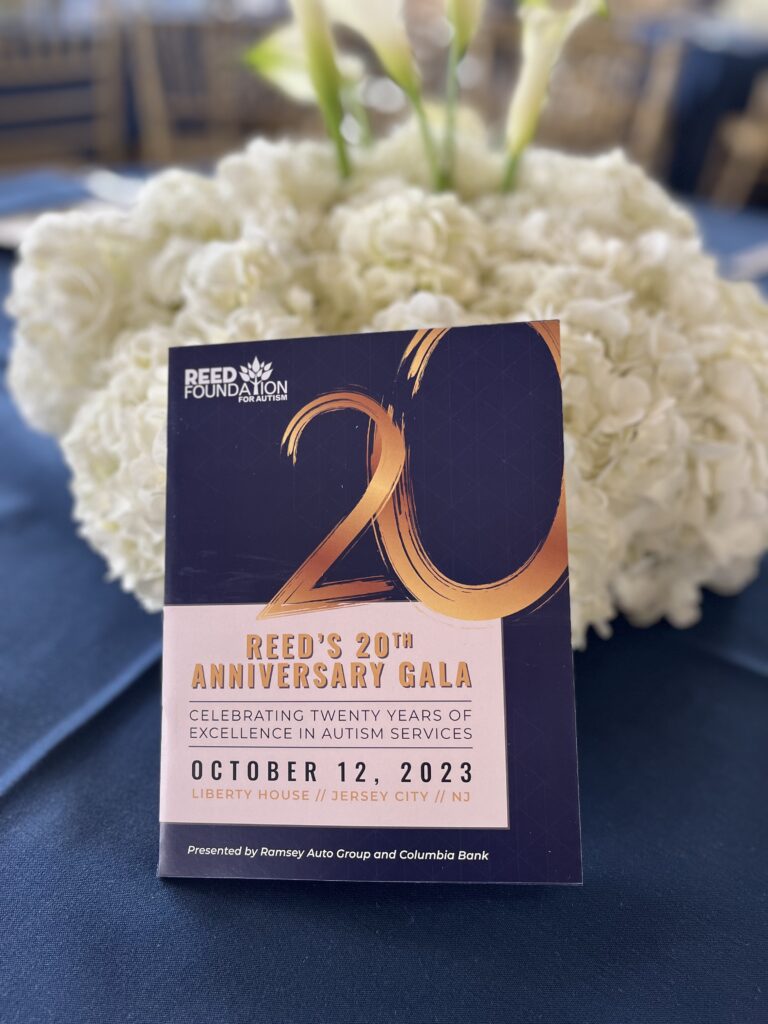 As Chantelle explained, "At the heart of everything we do lies a profound commitment to the children, adults, and families we serve. Each family's story and journey to REED is uniquely their own." 
We are thankful to REED's founding families, Carly and Anthony Marotta, Stephanie Fritsch, Peter Ban, and Susan and Matt Ross for sharing their stories. Click here to view their stories.
REED Chairman Scott Marshall, added, "While we are here to celebrate two decades of service to the autism community, in many ways, I feel like we are just getting started."
If you would like to give to REED Autism Services, click here. Your support is invaluable, and it enables us to continue serving the children, adults, and families who depend on us.