REED BOOKKEEPER MARGARET PINELLI NAMED A REED CHAMPION AMONG US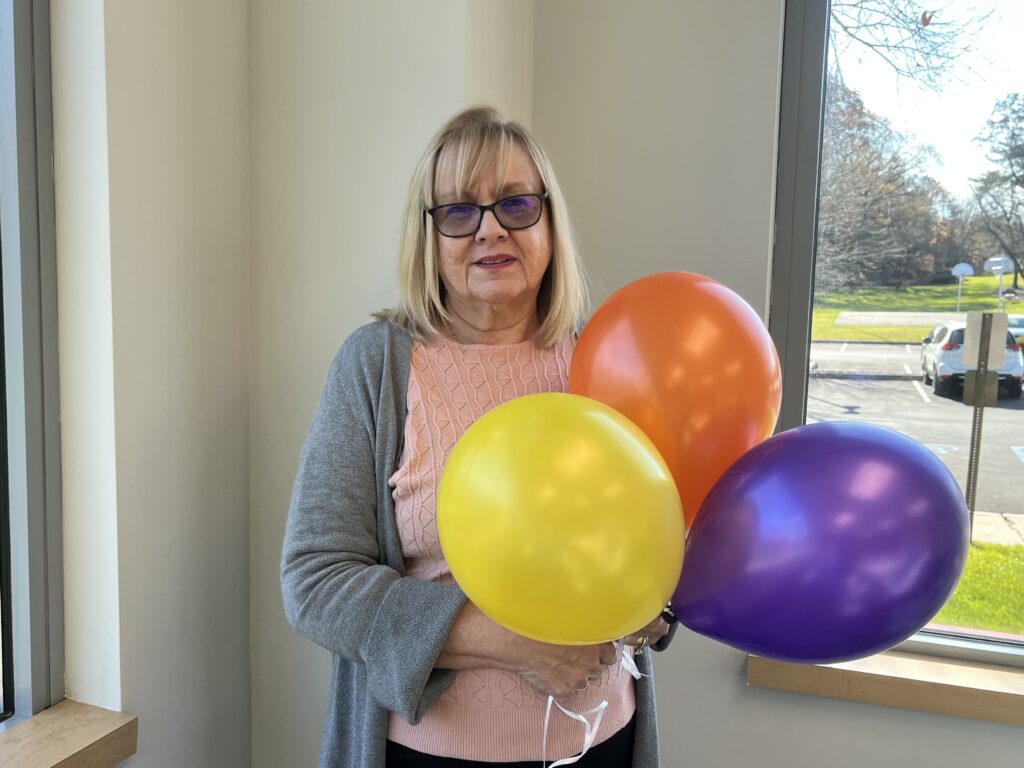 REED Autism Services Bookkeeper Margaret Pinelli has been named this month's REED Champion Among Us! This title is given to team members who excel in their interactions with students, clients, families, and fellow colleagues, building community with energy, enthusiasm, and the highest of standards while demonstrating new ways to enhance the lives of those around them.
Margaret received accolades for always being available to provide support to her colleagues. She is deeply concerned about the welfare of the organization and all its staff and loves interacting with our students and adult clients. She is an advocate for all individuals in the REED community.
Michele Yavarian, Chief Financial Officer, explained, "Margaret is an outstanding member of our team. As our accounts payable leader and bookkeeper, her exceptional dedication shines through in every task she undertakes. Her witty and warm personality helps create a relaxed and positive work environment. We are truly fortunate to have Margaret as a part of our team."
Congratulations, Margaret! If you know of someone who deserves to be recognized for their outstanding work, please nominate them here. Winners are selected monthly.