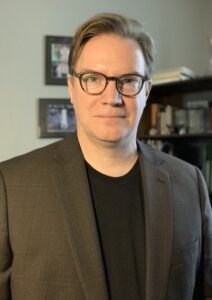 Dr. David Wilson will lead the development of REED's Intensive Behavior Services (RIBS) program and oversee the delivery of state-of-the-art assessment and treatment services for individuals who engage in severe challenging behaviors.
Dr. Wilson is a Board-Certified Behavior Analyst-Doctoral (BCBA-D) with over 25 years of experience serving children, adolescents, and adults with autism and other developmental disabilities across a variety of settings. His work history includes clinical leadership positions within non-profit and for-profit behavior health organizations. Prior to joining REED, David directed the graduate program in applied behavior analysis at Georgian Court University where he was a tenured associate professor of psychology.  In 2020, Governor Murphy appointed David to the inaugural New Jersey State Board of Behavior Analyst Examiners.
David's areas of expertise include the assessment and treatment of severe challenging behavior, skill acquisition, stimulus control, mentoring clinical staff, strategic planning, and quality improvement. He received clinical training at the Kennedy Krieger Institute Neurobehavioral Unit (NBU) and completed his Ph.D. in Behavior Analysis, with a minor in Special Education, at the University of Florida under the mentorship of Dr. Brian A. Iwata.
"The expertise that David brings to the role is a significant complement to the range of services provided by the REED Autism Services family of programs," explains Chantelle Walker, CEO of REED Autism Services. "RIBS will provide much-needed resources to the REED community, as well as to the many individuals and families across New Jersey who require these highly specialized services." REED will launch as a pilot program in December 2021.