Lawrence Bawley was supposed to help Jonathan Gonzalez get in shape. Little did he know it would change his life, too.
It's become a familiar sight for residents at the Woodridge, New Jersey, apartment complex. Rain or shine, chances are you'll see REED Next client Jonathan Gonzalez and his Direct Support Professional, Lawrence Bawley, out for a walk, headed to the gym or on their way to the swimming pool. Since the start of the pandemic, this dynamic duo broke some old habits, made some new habits—and formed a special bond along the way.
When the Covid crisis altered Jonathan's regular routine, it was critical that he stay active and engaged. At the time, Jonathan's doctors were concerned about his weight and his eating habits, which included a lot of pasta and snacking before bed. They wanted him to start eating healthier and getting daily exercise.
At first, Jonathan resisted Lawrence's attempts to get him moving. "He'd try to use every excuse to get out of it," Lawrence explained. The pair started off slowly, walking five to 10 minutes at a time. Soon enough, Jonathan found that he actually liked the routine—and the incentives he received. "At the end of every week, he would be rewarded with a dinner or snack of his choice." Once it was warm enough outside, the two added daily swims to their routine, doing laps in the apartment complex pool. "Swimming is one of Jonathan's favorite things to do. He's like a fish in water."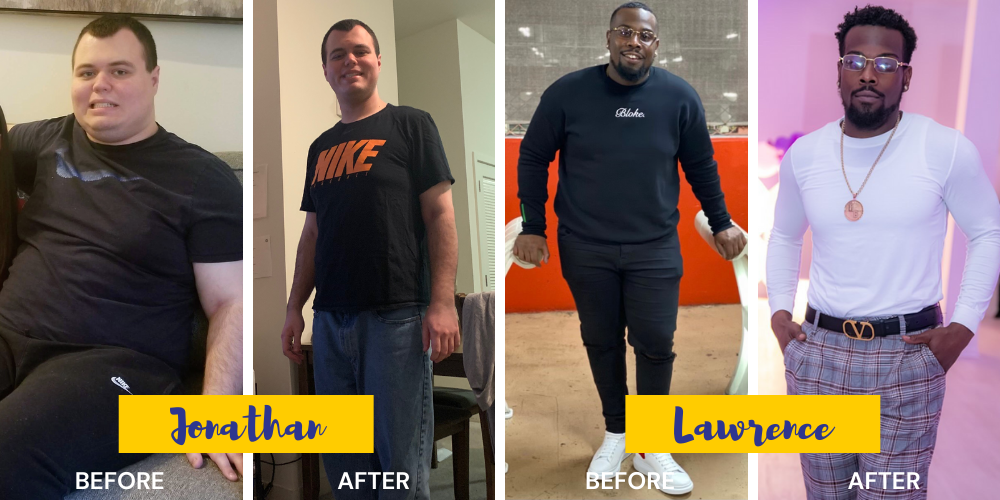 As with all REED programs, REED Next staff play a crucial role in enhancing each individual's daily living and leisure skills, while providing individualized support that's tailored specifically to their needs. Our staff also add a personal touch, bringing their dedication and passion to their relationships.
Within a few months, Jonathan had lost about 45 pounds and his doctors were very pleased with the results. At the same time, Lawrence, who had also struggled with his weight for many years, was inspired to make changes in his own life.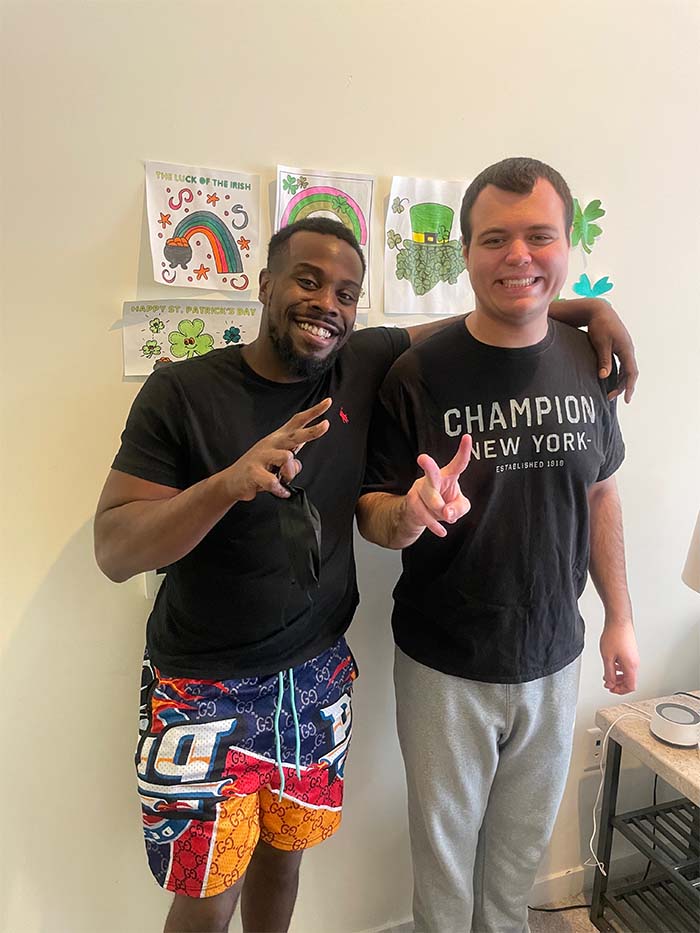 "I was so motivated by Jonathan. We continued to hit the gym, cut out unhealthy snacks and eat lots of fruits and veggies," said Lawrence, who himself lost an impressive 100 pounds. "Now, everyone pays us compliments and that keeps us motivated. Having Jonathan as a friend and workout partner makes it a lot easier to get exercise. We feed off of each other's energy."
And Jonathan's mom, Denise Gonzalez, couldn't be more pleased.
"Jonathan is in the best shape he's been in in years and he and Lawrence have gotten so close during the journey. Not only did Jonathan lose weight but the value of their friendship shows in the confidence and trust Jonathan has with Lawrence. Friendships don't come easy for people on the autism spectrum — and seeing my son get healthy and deepen a friendship at the same time really touches my heart!"
For Jonathan and Lawrence, I guess you could say this was a case of lose some, win some.