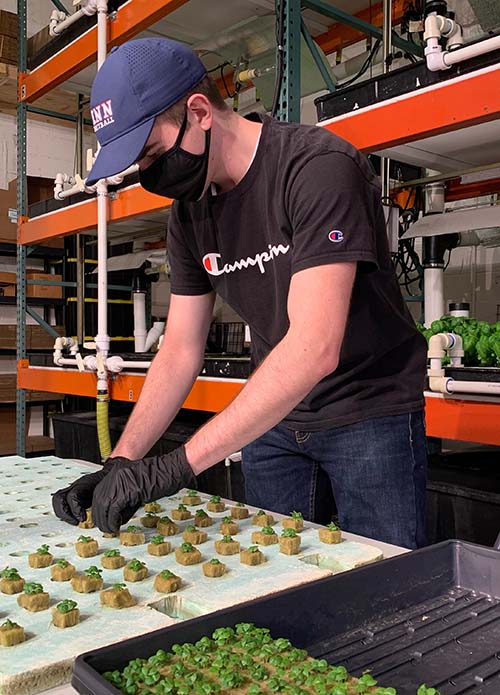 The numbers are staggering. The unemployment rate among adults with autism is approximately 85%, and half of 25-year-olds with autism have never held a paying job. Despite workforce development efforts, individuals with autism remain among the most underemployed of those in all disability categories.
At Greens Do Good, a hydroponic, vertical farm in Hackensack, New Jersey, we're doing our part to help change that.
Through our Workforce Development Program, we provide pre-employment training to teens with autism, like Finn Ban. After completing the program, Finn was hired as a farm technician and has since been promoted to an assistant coordinator. In this role, he helps maintain and organize crops, package products, and take inventory of seeds. In addition, he's developing life skills and hands-on experience that will lay the foundation for future independence.
But maybe the most meaningful part is that Finn is excited by the opportunities he gets for social interaction and learning how to better communicate with others.
"Working with Finn has been the purest example of the Greens Do Good mission. His love and passion for the farm are on display every time he comes in, and it has been awesome to see his skill set grow," explained Matt Ravetier, farm manager.  "He works hard and brings a positive attitude. Without him, life would be much more difficult at the farm!"
With the anticipated growth of the global hydroponics market approaching 22.5% through 2025, Greens Do Good provides a unique opportunity for job training within an expanding industry. Learn more at greensdogood.com.